Established in Milan in 1967, Pomellato was the first brand to introduce the prêt-à-porter vision into the world of jewelry. Crafted by the hands of expert goldsmiths, Pomellato stands out for its unique design and colorful gems which through innovative stone cutting and setting techniques have come to define an unmistakable and iconic style.
Today Pomellato is partnering with Cardinale–a winery that, since 1982, has captured the elegance, power, and beauty of Cabernet from some of the most sought-after plots in the Napa Valley. Winemaker Chris Carpenter made a name for himself as the guru of blending, intuitively and patiently letting each lot mature in barrel for two years before deciding on the final blend, allowing the unique complexity that only vintage variation can create.
Just like Pomellato's designs, Cardinale's wines are a marvelous alchemy. Guests at today's luncheon are invited to taste through multiple vintages of Carpenter's Cabernet and Sauvignon Blanc, paired with a seasonal lunch from Executive Chefs Justin Wangler and Tracey Shepos Cenami.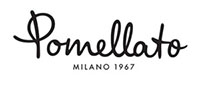 Official Jewelry Sponsor