Wednesday, July 12 | 7:00PM
Gordon Getty's Goodbye, Mr. Chips
Cameo Cinema | St. Helena

Gordon Getty's celebrated opera reimagined for film, Goodbye, Mr. Chips, receives a special screening at the historic Cameo Cinema in St. Helena. Getty's fourth opera is based on the popular 1934 book Goodbye, Mr. Chips and other stories by James Hilton. Directed by Brian Staufenbiel, the film features tenor Nathan Granner, soprano Marnie Breckenridge, baritone Lester Lynch, and bass-baritone Kevin Short. The orchestra of stellar Bay Area players is conducted by Nicole Paiement. Members of the Young People's Chorus of New York City, conducted by Francisco J. Núñez, also perform.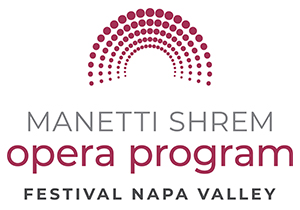 Manetti Shrem Opera, underwritten by Jan Shrem and Maria Manetti Shrem.
Tickets available through the Cameo Cinema box office in April
Watch the Trailer

Venue
Cameo Cinema
Community-based and mission-driven, St. Helena's Cameo Cinema is a single-screen movie theater committed to fostering an appreciation for cinema's cultural heritage and producing exemplary theatrical experiences. The Cameo brings international, independent, and critically acclaimed films to the Napa Valley. Our mission is to foster a vibrant sense of community through the film-going experience.