Saturday, July 23 | 11:30AM
Vintner's Luncheon at Raymond Vineyards
Brought to you in partnership with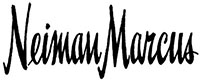 At once elegant and on the cutting edge, Neiman Marcus has long been the go-to destination for a stylish ready-to-wear wardrobe. And Raymond Vineyards, inspired by the vision of its gracious and whimsical proprietor, Jean-Charles Boisset, has long been the go-to destination for exceptional wines. The two come together for this haute fashion show and afternoon luncheon.
Guests will dine on fresh Wine Country fare paired with multiple vintages of Raymond Vineyards' dynamic wines, all while finding the perfect fashion statement for the season.
Venue
Raymond Vineyards
With numerous experiences that are unlike any other in Napa, Raymond Vineyards is sure to "wow" you with the most engaging tours, tastings & events. Certified Biodynamic and organic, and 100% solar powered, Raymond is one of Napa Valley's iconic, pioneering wineries with roots in the earliest foundations of winegrowing. Founded in 1974 and purchased by Jean-Charles Boisset in 2009, Raymond is a dynamic destination with a mission to ignite its guests' passion for fine wine in an environment of exploration, creativity and whimsicality. A series of uniquely crafted experiences unlike any other in wine country gives visitors the opportunity to explore the world of wine in new and exciting ways. Whether you wish to relax in ultimate luxury in the legendary "Red Room", train your palate in the corridor of senses, unravel the mysteries of Biodynamic farming in the Theater of Nature, or have a private experience tasting Raymond's exceptional wines with a wine educator, there is an experience for every level of wine lover from the newcomer to the lifelong collector.