Tuesday, July 19 | 12:00PM
Vintner's Luncheon at Artesa Estate Vineyards & Winery
With roots dating back to 1551, seventeen generations of the Raventós Codorníu family have built a legacy of innovation: from the invention of Cava, the Spanish sparkling wine, to establishing the largest European vineyard, Raimat, in a deserted landscape over a century ago. Their Carneros property, Artesa ("handcrafted" in Catalan) has become a leading producer of artisan wines from the varietals for which Carneros and Napa Valley are best known: Chardonnay, Pinot Noir and Cabernet Sauvignon.
Join us for a celebration of Festival Napa Valley's partnership with the new Raimat Arts Festival in Spain, featuring a Catalan-themed menu and a selection of the finest Raventós Codorníu family of wines.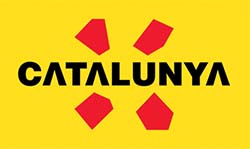 Venue
Artesa Vineyards & Winery
In 1991, Spain's oldest winemaking family, Raventós Codorníu, ventured to a new world: a sea-facing hillside in the Napa Valley, with rocky soils and a favorable coastal climate. It was here in Los Carneros, that they planted new roots, building upon a 460-year winemaking legacy to create the next generation of Estate Grown, artisan wines.