Thursday, July 20 | 6:30PM
Jazz @ Charles Krug with the Frost School of Music All-Stars
Festival Napa Valley Stage at Charles Krug | St. Helena

The Frost School of Music All-Stars light up the stage performing favorite works by two legendary American composers, Henry Mancini and George Gershwin. Mancini's musical genius has produced timeless classics such as "Moon River" and the "Pink Panther Theme," while Gershwin's contributions to American music include the iconic "Rhapsody in Blue" and "An American in Paris." This concert celebrates one of America's quintessential art forms.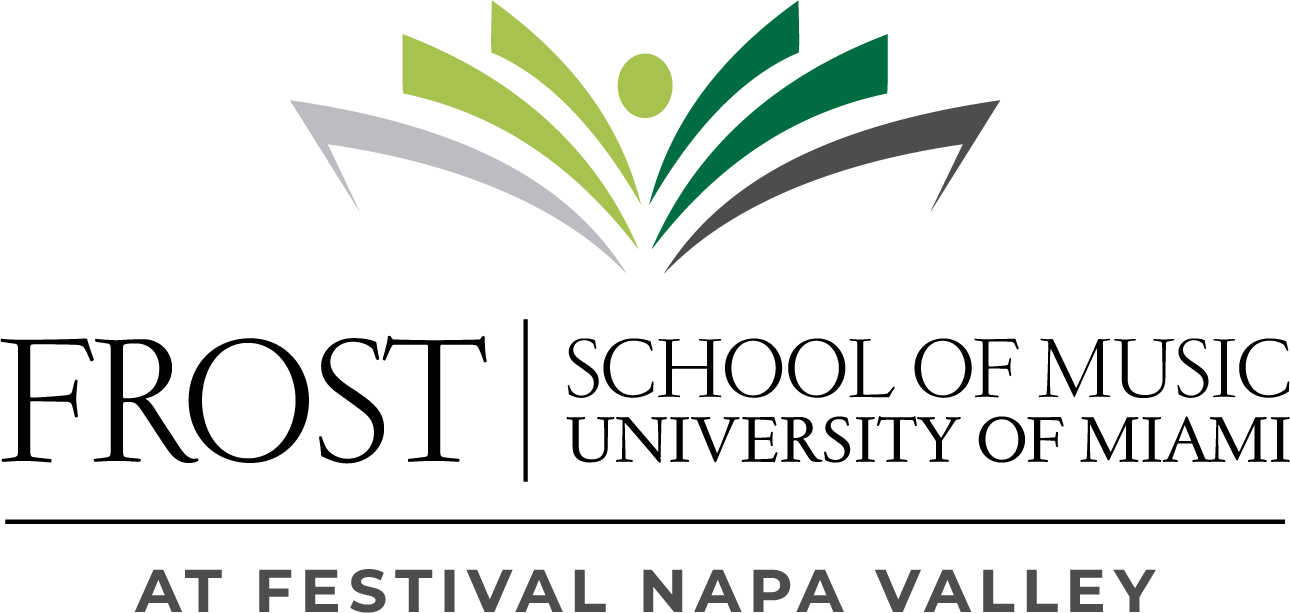 Frost School at Festival Napa Valley is a multiyear partnership with the University of Miami, featuring Frost School of Music faculty and students playing a lead role in the Festival's university-level educational, chamber music, and orchestral music programming.
Venue
Charles Krug
Napa Valley's oldest winery, Charles Krug has been owned and operated by the Peter Mondavi, Sr. family for four generations. The winery's award winning newly restored Redwood Cellar Tasting Room and Hospitality Center is a warm, inviting space blending heritage with contemporary design. The National Historical Landmark, originally built in 1872, features reclaimed clear heart redwood from the family's original wine tanks, stone and open beam construction, windows on the working Family Reserve cellar, and a large welcoming bar and lounge.