'Hamilton' Cast to Headline Festival Napa Valley's
Arts for All Gala on Sunday, July 16 at HALL St. Helena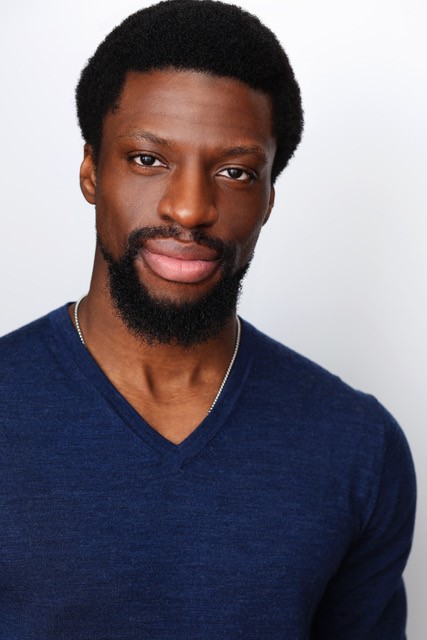 Festival Napa Valley, the organization recognized for transforming California's wine country into a cultural destination, announced the leads from the National Tour of Hamilton will headline its Arts for All Gala on Sunday, July 16 at HALL St. Helena. Appearing on stage will be lead actors Michael Luwoye (Alexander Hamilton), Jordan Donica (Marquis de Lafayette/Thomas Jefferson), and Isaiah Johnson (George Washington) from the groundbreaking, Tony Award-winning, hip-hop musical.
"Some people may consider art and culture a luxury. We consider it vital. That's why Festival Napa Valley exists," stated Rick Walker, Festival Napa Valley President & CEO. "We are honored to have the cultural phenomenon of the decade helping us raise awareness and money to ensure the arts remain accessible to everyone."
The annual charity event, which features an unequaled collection of a dozen once-in-a-lifetime auction lots, has raised over $5.5 million to provide free and affordable access to international quality performing arts performances for Napa Valley residents. Monies raised at the Arts for All Gala also support public school arts education programs in Napa County, and scholarships for emerging musicians.
Passes for the Arts for All Gala are available for $1,000 per person (includes $550 tax deductible donation). Table sponsorships range from $15,000 - $50,000. To purchase, visit festivalnapavalley.org/auction or call 707.346.5052.
The Arts for All Gala is sponsored by HALL Wines, C Magazine, La Toque, No. 209, and 123 Tequila.
About Festival Napa Valley: Festival Napa Valley is committed to enriching the vitality of the community and making the arts accessible to all. Blending the beauty and bounty of Napa Valley with the very finest performing arts, the festival pairs world-class performances with culinary and wine pursuits staged in iconic wine country settings. The annual celebration of the art of life has transformed Napa Valley into a cultural destination. Festival Napa Valley is presented by Napa Valley Festival Association, a nonprofit public benefit corporation governed by a board of prominent vintners and local leaders. More than 200 artists, wineries, resorts, theaters, restaurants and vintners participate each year. Festival Napa Valley 2017 takes place July 14 – 23. To learn more, visit festivalnapavalley.org. @napafest #napafest17